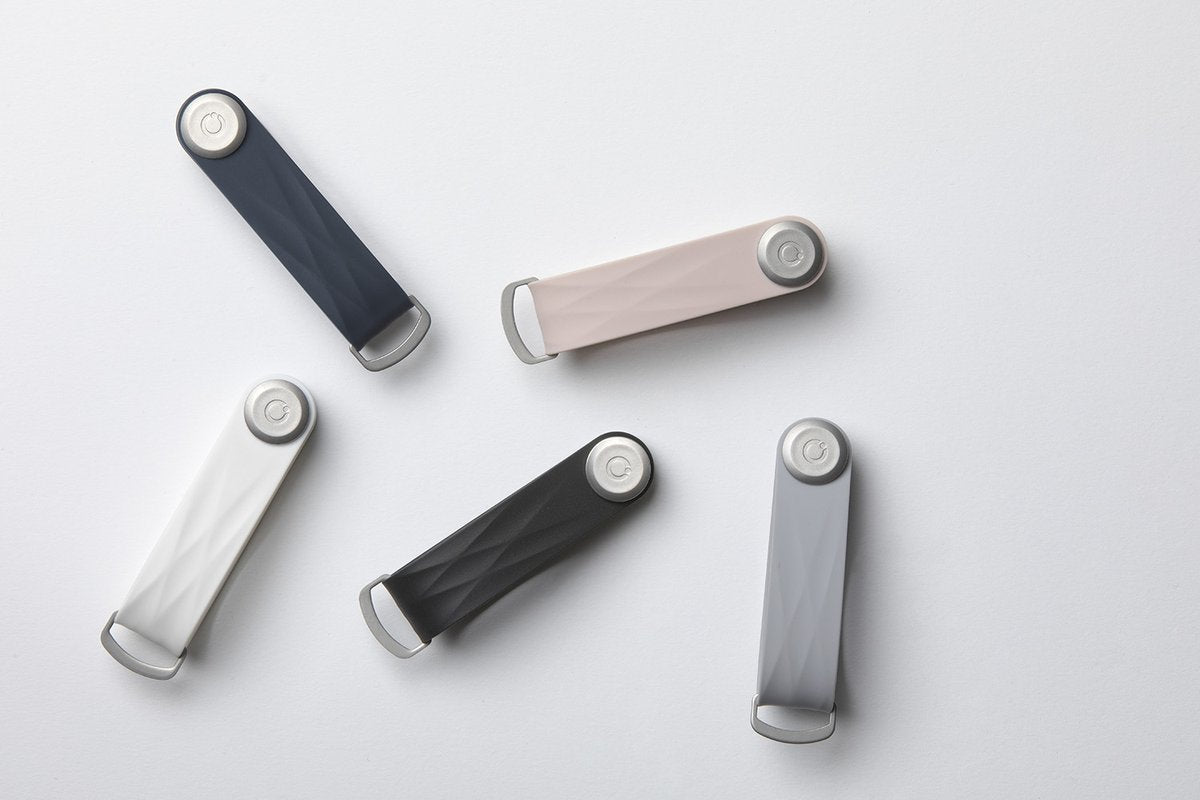 Your new affordable, attractive and value-adding everyday carry.
An organised lifestyle helps you have an easier day-to-day. Who doesn't want to focus on the more fun and important things in life anyway?  
When it comes to clever organisation, it doesn't have to cost a fortune. We've added four new colours to match your style at a modest price. Now available in Midnight Blue, Light Grey, Dusty Pink and Pearl White. Pairing perfectly with our friends who love to express their style while keeping active - the Active Range is for the lovers of the everyday adventure.
If you're someone who appreciates products with a purpose - check out our most versatile key organiser and its new range of colours.
An affordable entry into the world of clever carry
There's no need to break the bank to keep your keys safe. The Active Key Organiser is our modestly priced solution to carrying better.  Stainless-steel hardware paired with our smooth and firm elastomer band are designed to stay strong, for all your future adventures.
For all your weekly plans, fits all occasions
From your everyday commute to evening drinks with friends, your weekend plans of yoga to brunch. The Active Range works for every occasion. The materials, patterns and colours are intentionally chosen to fit multiple occasions and pair well with your other accessories and outfits. The perfect balance of practical & stylish.

For rain, hail, snow or sun
Unlike the unpredictable Melbourne weather we've all experienced, the Key Organiser is a reliable companion. It'll survive the elements, suitable for any terrain and environment. Keeping your keys secure and your pockets slim.

Comfort in your hands and pocket
The smooth and carefully crafted patterned band gives a great feeling of security when you're about to begin the journey home. It's slim, strong, yet surprisingly soft.

No struggles when you need it the most
Easy to slip in and out of your new skinnies or backpack, the non-stick surface allows for easy access - without catching unwanted dust and lint.
Stays dry when you're wet
Whether you're a beachgoer, sail on the weekends or love a sneaky afternoon swim – you can sleep easy knowing your Key Organiser will come out, the way it went in.
If you're not familiar with the Orbitkey Key Organiser, here's a quick refresher.
1.  Say goodbye to key jingles.
2.  Protect your valuables from key scratches.
3.  It's a flexible, yet secure mechanism to carry 2-7 keys.
4.  Carry your car key with the D-ring included.
—
As one of the easiest gifts to give, why not win some brownie points with friends and family with a thoughtful and practical 'just because'. Even better yet, brighten your own day and spoil yourself.
You can check out the new collection here on www.orbitkey.com